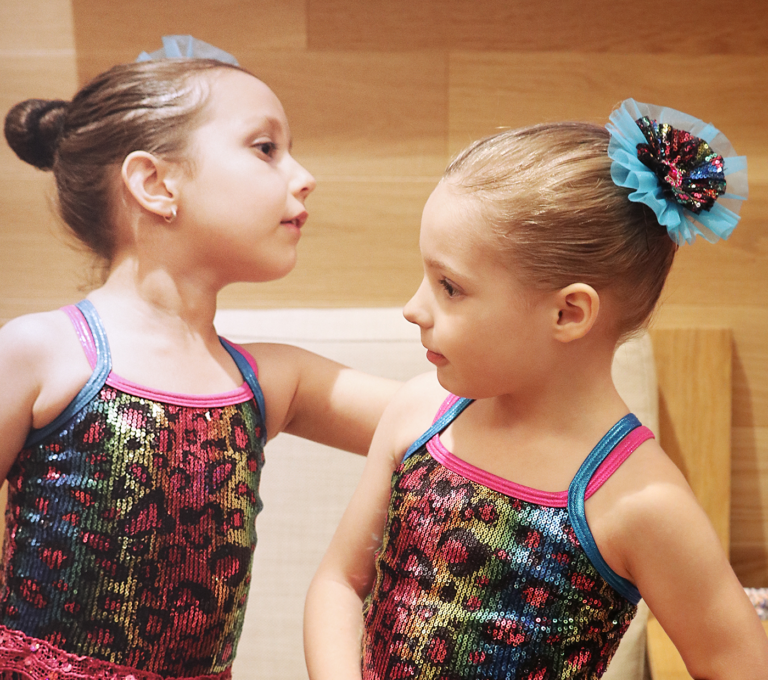 Beginning Ballet / Tap Combo
Ballet/Tap Combo. In this playful class students learn first through fifth positions, basic jumps, skips, chasse's, digs, heels, cramp rolls and more! 
Dancing Daisies, Twirling Tulips, Leaping Lilies, Boogie Boys, Prancing Poppies
Intermediate Ballet / Tap
Ballet/Tap/Jazz (Combo) Ballet. Students will move beyond the first steps of ballet and focus on proper technique, alignment and terminology in a fun and relaxed environment.
Sassy Sunflowers and Showstars
Jazz dance is a form of dance that combines both African and European dance styles. This high-energy dance has a liveliness that sets it apart from traditional dance forms, such as classical ballet.
Curtain Call
Hip Hop is an umbrella term that includes styles and techniques of Hip Hop such as popping, locking, freestyle, funk, house, breaking, and whacking. Beginner through intermediate classes will help you level up your dancing skills. 
 Zumbini. Created by Zumba® and BabyFirst for kids ages 0-4, the Zumbini® program combines music, dance and educational tools for 45 minutes of can't-stop, won't-stop bonding, learning, and fun! not required – but highly, highly encouraged.